At Pivot Point we listen and respond to the needs of our communities! We are proud to launch our bright new Community Classroom, centrally located in the community of Pitt Meadows. Our Ridge-Meadows space is located on the 2nd floor of a stylish building, and is fully accessible with elevator access and plenty of parking nearby. Our classroom includes calming sensory areas/supplies, and our staff are fully trained to help students stay regulated and ready to learn. With floor to ceiling windows and a relaxed homey atmosphere, we have a variety of work areas where students can focus on their person-centered programs. We are walking distance from public transit and a block away from the park.
Pivot Point's Community Classrooms create a blended behavioural-educational learning environment that is customized to meet each student's needs. We provide an alternative to large bricks and mortar public or private schools. With our uniquely small class sizes, full and half time enrollments for the full school year, and programs designed to suit the individual needs of our learners, we are focused on your child's success.
Students are welcome from 9AM- 2:30PM, Monday to Friday, from September to June. We follow the Ministry of Education curriculum and our Lead Instructors deliver collaborative Individualized Education Plans (IEP).


Our small class sizes make for a safe and effective learning environment. Contact me to come and see for yourself, or click to learn more and take a virtual tour of our Ridge-Meadows Learning Centre!

If you are looking for a more successful school experience for your child, check us out. You'll be glad you did.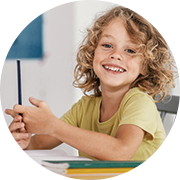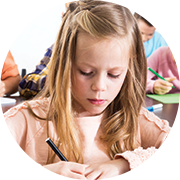 206 – 19237 122A Avenue, Pitt Meadows, BC
After receiving so many requests, Pivot Point is proud to open our new Community Classroom location in Ridge Meadows! We aim for residential settings whenever possible, and we are currently securing a centrally located building for our launch this fall! Close to local amenities, with access to public transit, we'll be sure to provide a fully accessible space that feels like home. This classroom is being provided for a maximum of 10 students with approximately 3 staff!
This classroom will focus on grades 2 through 7 with a blend of moderate behavioural and social needs, making it suitable for most students within that age range, with the ability to accommodate students through the completion of grade 12. Registration is now open for families living in Maple Ridge, Pitt Meadows and North Langley. We encourage you to connect with our Regional Manager ASAP to share your student's story and request an information meeting to learn more… click REGISTER NOW and we'll reach out to you! Registration is limited to 10 students in this classroom with roughly half of those spaces already confirmed.
Our strong team of Community Classroom instructors and Educational Behaviour Interventionists create a welcoming, comfortable and consistent learning environment for each student. By creating small learning environments where differences are embraced, and progress is self-paced, we are able to provide instruction that is caring and mindfully aware of the social and emotional experiences of each student hour by hour. We look forward to watching the learning and growing come alive in Maple Ridge!