Pivot Point Learning Centres supports a large team of academic specialists who are committed to creating exceptional experiences for their students. Note that some services are 1-1, while others are in small groups. Some are delivered in student homes, while others may be delivered in Pivot Point Community offices. Please also note that many of our educational services are offered to students Online, making it easy for service providers and professionals from around BC and around the world to serve Pivot Point families here in BC. 
Review each position below for more details, and APPLY NOW to join this fast-growing team.  
Working locally as well as remotely (Telehealth) Educational Consultants provide academic assessment of client competencies across several academic domains. Consultation reports and Integrated Service Plans are drafted to profile each student's learning style, barriers and preferences, then specific Lesson Plans are developed based on industry best practices to help students reach their academic goals. Pivot Point's Educational Consultants then oversee the provision of their educational plans as provided by frontline staff, monitor and track progress towards goals, and troubleshoot barriers to efficient learning.
Typically working within a Community Classroom, Pivot Point's Lead Instructors take learning to the next level. These experienced instructors work either 1-1, in small groups, or alongside our Educational BI's (in larger classrooms) to change the lives of our students by supporting each person's unique learning style. Following the IEP and curriculum provided through the Online Learning Schools, our Lead Instructors execute daily lesson plans using creative and innovative ways that make learning both fun and effective. When necessary, Classroom staff also receive guidance from Pivot Point's Behaviour Consultants and Counsellors to help sharpen the behavioural and social-emotional curriculum for students working beyond their academic goals.  If you are ready to lead a dynamic educational team, apply now!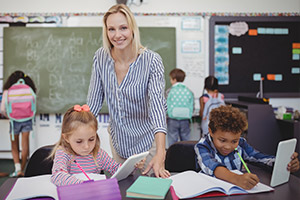 Educational Behaviour Intervener
Educational Behavioural Interventionists work alongside our Lead Instructors, within our Community Classrooms, to provide one-to-one and small group teaching opportunities. Carefully crafted classroom environments, learning materials, and curriculum promote each child's academic learning potential while also allowing students to develop self-regulation, social, and practical life skills. If you thrive in very dynamic environments, can attend to several different students with very diverse needs, and long for a job where you can make a profound difference to children and their families… please, apply now!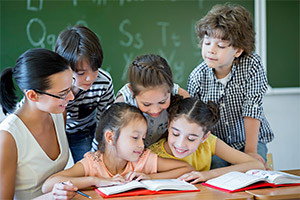 Do you LOVE making learning fun for others?
Join our advanced teams and support high quality educational, behavioural and social/emotional learning experiences with students in your local community.
Tutors work one-on-one and occasionally in small groups of 2 or 3… within our student-centered approach, helping learners gain the confidence, organizational skills, and motivation to take charge of their academic journey.
Come and share your strong academic skills, and your experience serving individuals with Autism and Diverse Abilities, so that other students become inspired to be all they can be!